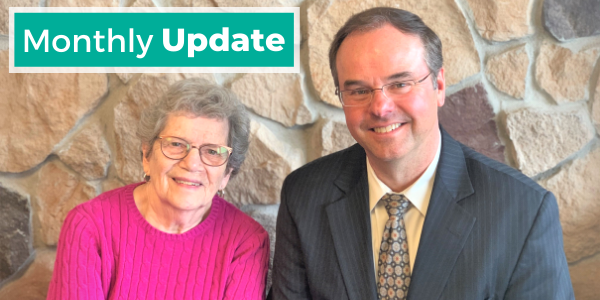 Welcome Greg Hilding, new Executive Director
The arrival of our new Executive Director, Greg Hilding, coincided with the onset of COVID-19 and the daunting challenge of restructuring our Essential Services business model in order to maintain our core services and, at the same time, prioritize the safety of our staff, volunteers, clients and community. A tall order, and not the way we'd hoped to welcome our new leader.

However, Greg jumped in ahead of his April 13 start date to join our staff in strategizing and implementing an effective Interfaith and community response to COVID-19. At one of many meetings with our Senior Leadership Team, Greg said: "Before we jump into our daily agenda, I just want to express my heartfelt admiration for all of you. Although I am new to this group, I have entered many other organizations in my time, and in some cases during trying circumstances. The work that is being done here during the most challenging and unusual circumstances, is inspiring." Read more »

A moment of kindness
Former Interfaith employee Kelly Halpin (photo above, right) told us recently that when everything started shutting down, a powerful urge lit up inside her. "I am a go-getter - I cannot keep sitting here and do nothing. When I got an email from Interfaith, I knew my money would be put to good use. Now that we are all social distancing in our own little spaces, THIS is something I can still do. Interfaith is all about igniting the power of community. Helping them made me feel connected even while I am sitting in my little apartment in the suburbs." Thank you, Kelly!

Join Kelly in making a gift by clicking the button below.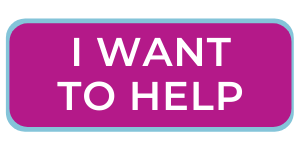 Happy National Volunteer Month!
A note of appreciation from Liz Erstad-Hicks, Community Engagement Director:
Over my tenure at Interfaith Outreach, I have seen countless examples of our tagline - igniting the power of community - in action. But last month I understood the strength of our community and the depth of its power like never before. With the onset of COVID-19, Interfaith Outreach had to take quick action to adjust our focus and service delivery model. Volunteers, our day-to-day "do-ers," were stuck on the sidelines, unable to fulfill their regular superhero duties. But bystanders, they are not. Read more »

Meet Meghan Bassett
April's Volunteer Spotlight is Meghan Bassett, a dedicated Finance Committee volunteer who has also introduced her three young kids to giving to others. Meet Meghan »