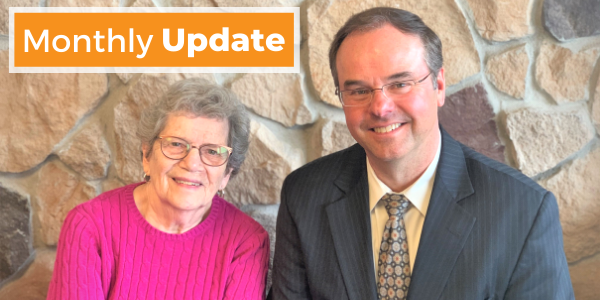 A note from Greg and LaDonna
Dear Friends,
We must begin this letter by celebrating the arrival of flowers, green grass, leaves on trees and sunshine. Spring has sprung and it is marvelous! We must also say the past two months have pushed us to find joy in the small things, like a bird's chirp, a walk in nature.

Interfaith Outreach staff continue to make plans to expand our services model - adjusting our work in this COVID-19 era. We continue to prioritize offering food, emergency financial assistance, employment support and welcoming new clients. As the Governor continues to lift restrictions, we are carefully assessing what our return to "normal" will look like. What we expect is… Read more »

You've stepped up - we are so grateful!
We hope you'll take a couple minutes to hear it straight from Donor Engagement Manager Jill Kohler, who has seen firsthand the outpouring of support from our community. Click the image below to watch a quick video thanking you for your heroic response.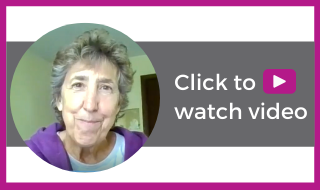 Can you help us hit 1,500 before June 12?
We are collecting 1,500 masks by June 12 to help client families, staff and volunteers get safely through the summer. Both purchased and cloth masks are appreciated. Safety equipment like disinfectant wipes, gloves for safe food handling, and antibacterial soap/gel are also needed as we keep the building and services safe for all. Tell me more »
Not inclined to sew or directly purchase supplies? You can support Interfaith and this effort by making a financial gift. Click the button below.

With unemployment rising, we're here to help
Employment support is a steadily increasing need for many in our community, so it's no surprise that Employment Services (ES) is a cornerstone of our redesigned service model. The stellar ES team at Interfaith is busy aggregating lists of open jobs, as well as offering remote consultations for resume review and interview preparation. Read more »

Meet Madison Qualle
May's Volunteer Spotlight is Madison Qualle, a postitive and ambitious high school junior who shares her time and talents with the food shelf and Resale Select. Meet Madison »

May is National Mental Health Month
During this time of unprecedented anxiety about a world-wide pandemic, we shine a light on the importance of attending to our mental health. Through our partners, Relate Counseling Center and Washburn Center for Children, Interfaith provides support to adults and children by phone or through remote meeting services such as Zoom. View mental health resources »

Let's support local businesses
Restaurants, small businesses and retail stores are the heart of our community they create jobs, provide goods and services, and help fuel our economy. We need them and they need us! Please join in ordering takeout from local restaurants and "shopping in place" at local stores. Be sure to check their websites and social channels to see who's open and what creative options they're offering during this time! It will take all of us to help sustain our community's businesses.