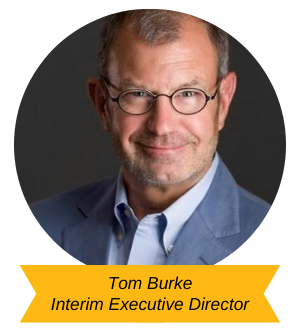 Dear friends,
As we say goodbye to summer and the school year begins (although unusually), we thank you, our supporters, for the deep-seated friendships that create moments of kindness and hope during these challenging times. We are especially grateful for your participation in our summer offerings including school supply and food drives, the virtual CfK Breakfast event, food shelf drive-up operations, Great Expectations work and so much more. You continue to step into conversations and learn with us to ensure all our neighbors have the resources they need and are connected to this caring community.


As awareness of the injustice impacting Black communities grows, Interfaith Outreach has been reflecting on how recurring trauma and historic oppression impacts the lives of our clients, staff and community members. As we work within our organization and community, we invite you to join us in continued learning, reflection and dialogue. As you read on, you'll learn more about opportunities to do so.
Great Expectations works: Keisha's story
Fourteen-year-old Keisha and her siblings live with their mom in a neighborhood supported by Interfaith Outreach. During the stay-at-home order, the restaurant where Keisha's mom worked closed, but she was able to pick up more shifts at the grocery store. As Keisha's responsibilities grew to helping her brothers navigate unfamiliar technology and complete their school work, her own distance learning often took a backseat. She felt her dream of being the first in her family to go to college was slipping away.


Early childhood education documentary film
All are invited to join the fourth and final installment of this summer's Learn.Reflect.Act. Series. Great Expectations is hosting a free, virtual screening of the first feature documentary to explore the most powerful force for change in America today: early childhood education. Choose either 9/24 or 9/25 to attend the two-hour virtual event and join other caring community members as we screen and discuss the film No Small Matter. We'll reflect together on how we can take individual and collective action to advance this topic in our community.


Racism and education community discussions
At the end of July, more than 40 community members came together online with Interfaith staff to learn about and reflect on how racism impacts education. Participants read, watched or listened to curated media then joined in conversation on what challenged (or confirmed) their existing beliefs and knowledge, and how we might continue to explore and act on this together. This insightful discussion was one step we are taking together to learn about and confront racism. We hope you take the opportunity to engage with some of the resources linked here and stay with us in the conversations.


September's Volunteer Spotlight is Carol Bergenstal, long-time champion for youth through Great Expectations - not to mention Interfaith board member and event planner.


Interfaith Outreach's partner Bloom Early Learning is turning 20 and they are bringing the party to everyone, virtually. Sign up to attend their fundraising gala on Friday, Sept. 25, 2020, at 7 p.m.