Love became a verb
In recognition of Black History Month, I'd like to share a story. On Aug. 28, 1963, Dr. Martin Luther King Jr. gave a speech on the steps of the Lincoln Memorial in Washington, D.C. More than 250,000 civil rights supporters listened to the iconic speech. Read more.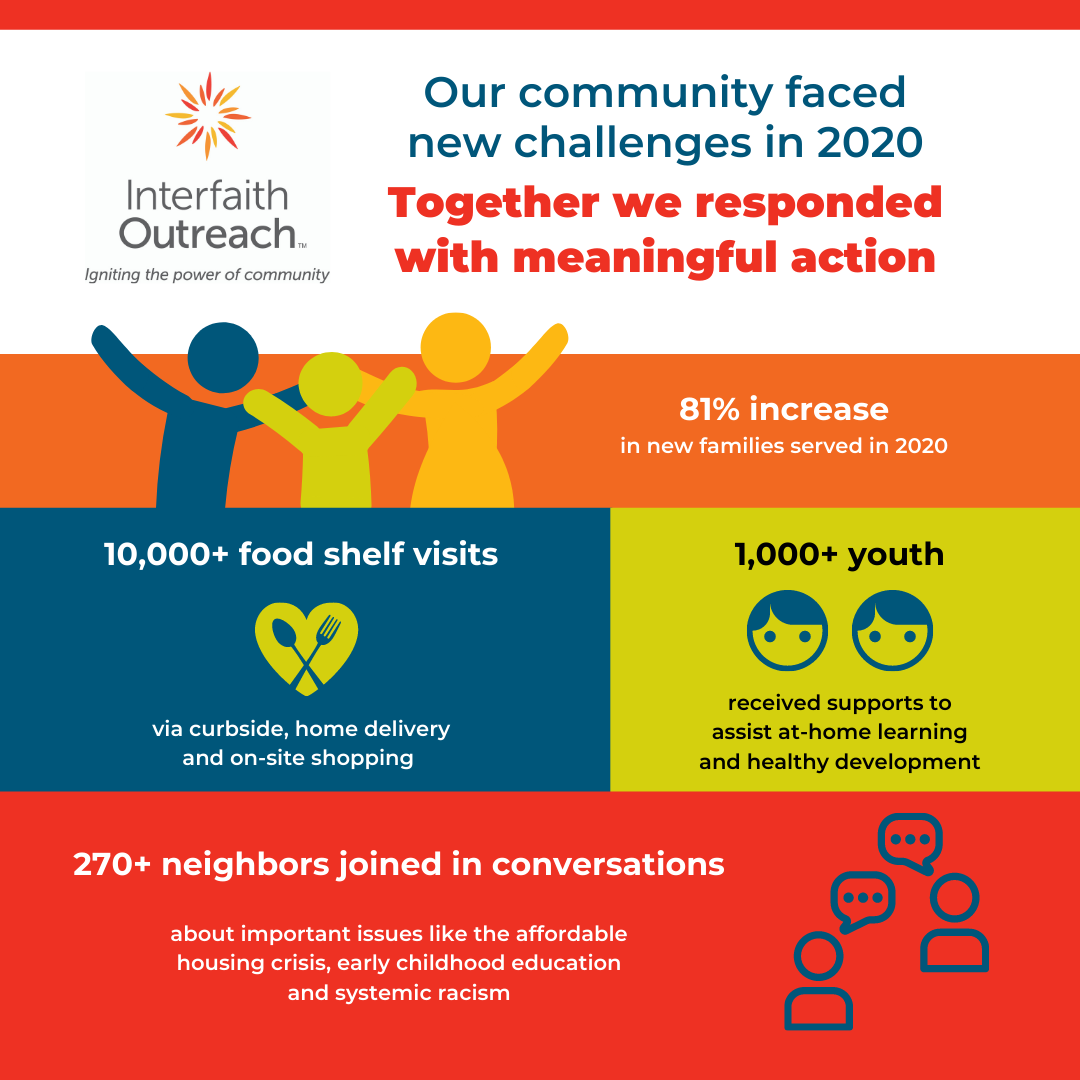 Teaching generosity across generations
When you hear the words "legacy giving," many think of estate planning and bequests. But leaving a legacy can be so much more. At Interfaith Outreach we often are privy to heartwarming stories of ways that one generation is teaching the next a sense of community care and generosity, a true legacy of love. Read more.


"It's like working at a toy store!"
Janna Homan happily declares, "I have the best volunteer position at Interfaith Outreach!" As Birthday Shelf Coordinator, her efforts bring big smiles to the faces of many children celebrating birthdays and their families. Read more.


A Critical Conversation About Housing in our Community
Thursday, Feb. 11, 2021
7-8:30 p.m.
(via Zoom)

Join your friends and neighbors in a community ZOOM conversation with local housing experts hosted by Outreach Development Corporation (ODC). Deepen your understanding of the complexity of the current housing crisis, its impact on the families and kids we care about, and how and why we can and need to become more informed, engaged and invested in addressing it. Sign up here.