Repeat after me: no more gaps!
On May 19, I shared a personal story at our annual Caring for Kids (CfK) Breakfast. CfK, the foundational program of Great Expectations (GE), provides access and funding to quality early child care education and family support. And GE is our community's collaborative response to educational inequities.
Unfortunately, I did not have early access to a program like Caring for Kids, which created an early learning gap. I was fortunate to receive special education that helped close my learning gap. This enabled me to go on to have outstanding educational and professional success. Read more.


Working in partnership for local kids
To date, we are nearly 50% to our goal of $400,000 by June 30.
Support our Youth & Education work by giving today!
It takes a village to bring about true, systemic change and educational equity for all kids and families in our community. None of us can do it alone. That's why the Great Expectations Initiative works to strengthen the entire "ecosystem of support"—families, teachers, schools, community members and organizations.

Watch this 90-second video to learn more: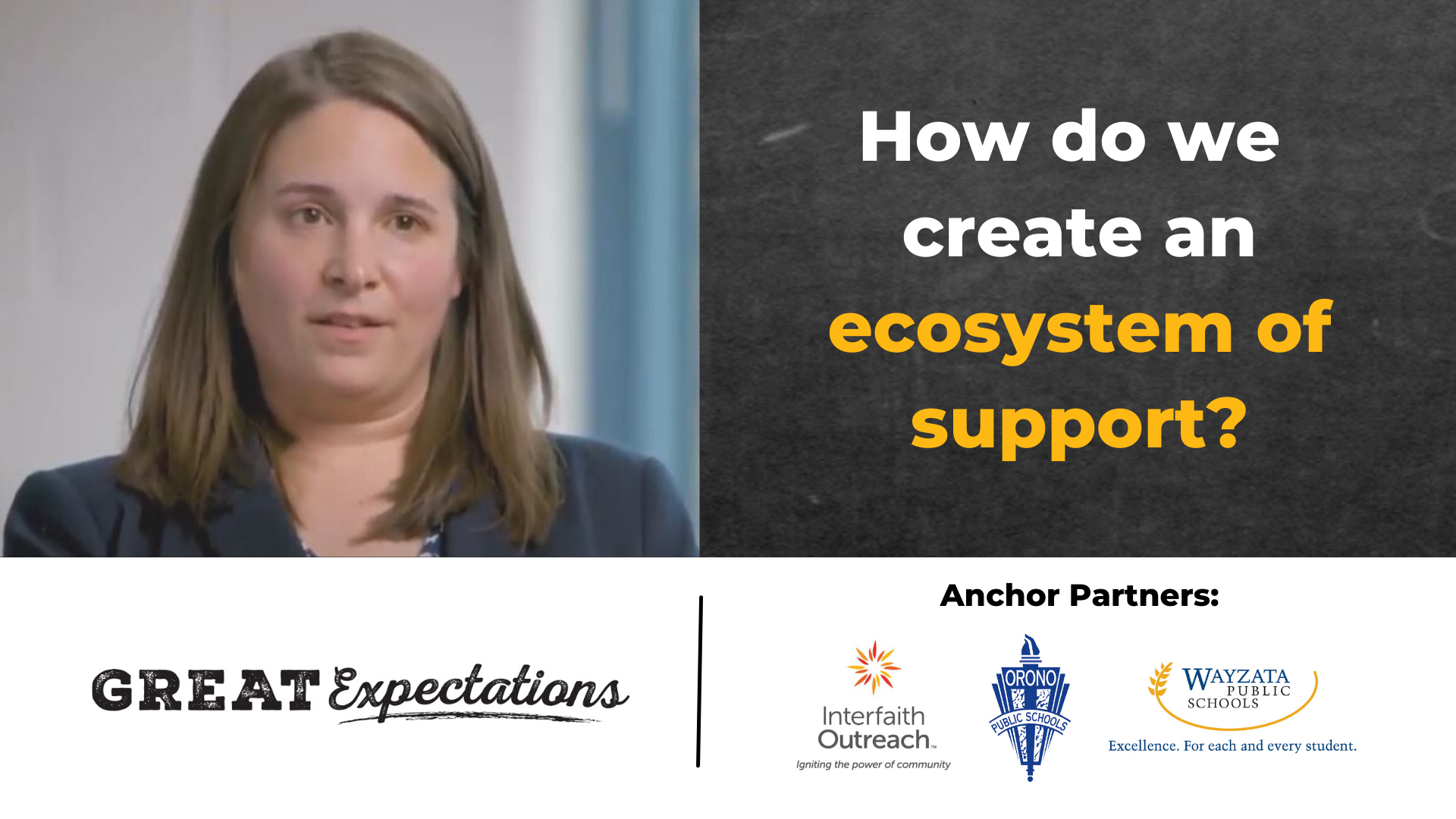 Beyond a backpack
Linda Picek is a passionate and loyal volunteer with Interfaith's annual Back to School Drive. "I enjoy seeing the community support and the joy on children's faces when they receive their new school supplies and backpacks," says Linda. "It adds to the excitement surrounding a new school year and gives students confidence." Meet Linda.


Cranberry Ridge construction begins
Construction begins on Cranberry Ridge, affordable housing for families in Plymouth. The property will add 45 new apartment homes and become Interfaith Outreach's 10th Neighborhood Program location with on-site services for local families and kids. Read more.