A note from our Executive Director
Dear friends,

A successful $2.6M Sleep Out campaign will power up the hopes and dreams of families and kids of our community. Most of us who live in this community would say there's no better place to live, to work, to raise a family, to grow old. Because, for most of us, that's true...
More »

It's Sleep Out time! Nov. 1-Dec. 31
Goal: $2,600,000
Through the Sleep Out, this community has prevented homelessness 33,272 times and created 253 units of affordable housing. Over the past 23 years, thousands of caring community members have slept outside in boxes, tents and cars to raise awareness and funds to prevent homelessness and help local families stabilize and strengthen in the midst of crisis. Learn how you can support families »
Donate by Nov. 14 to double your impact! In memory of longtime Interfaith Outreach supporter and former board member Bill Munsell, his friends and family will match gifts up to $250,000. Double your impact »

NEW! You Belong Sleep Out experience
The Sleep Out prevents homelessness and reminds every member of our community, "You Belong." Share that powerful message by planting a "You Belong" yard sign. Pick yours up at the Fire of Belonging on Nov. 9 between 7-10 p.m. at Interfaith Outreach. Plus, enjoy a treat and conversation with neighbors by a fire as we kick off the Sleep Out. Learn more about the "You Belong" experience»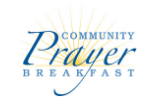 Prayer Breakfast Nov. 21
Join us in celebrating The Miracle of Community on Thursday, Nov. 21, 7:15-9 a.m. at the Wayzata Country Club. Be inspired by stories of lived faith, prayer and action from local community leaders.
Register today »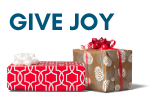 Holiday joy: pay it forward
Help brighten the holidays for local seniors, families and kids! Make a financial donation by Dec. 13 (select "Direct my gift to" at the bottom of the form and choose "Holiday Gift Program"). Or sign up to volunteer Dec. 6, 7 or 8.
Give joy this season »

NEW! You can add a Sleep Out frame to your Facebook profile picture (pictured above) to show your support for our neighbors and generate excitement for Nov. 14, the statewide Give to the Max Day. Support the Sleep Out in style »
The Holiday Gift Program has matched 528 families with caring sponsors -- just 20 families are still waiting. We could not be more grateful for the outpouring of gift-giving love that has been a community tradition since 1980. Spark holiday joy »
Don't miss the Plymouth Lions Club Waffle Breakfast on Nov. 10, 8:30 a.m.-12:30 p.m. at the Plymouth Creek Center. Tickets are $8 for adults (kids under 5 are free), and proceeds benefit the Sleep Out. It's the perfect post-Sleep Out brunch! Share the deliciousness on Facebook »